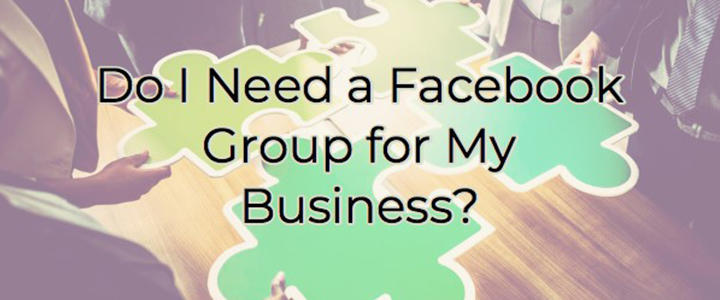 Facebook, even with its privacy issues, is hugely popular. It's the number one social media site in all demographics. It boasts 2 billion monthly active users and 1 billion daily active users. Yes, billion with a B. Two billion people around the planet log on to their Facebook profile every month.
To put that in perspective, the International Telecommunication Union estimates about 3.2 billion people are online. That means 2 billion (or roughly two-thirds) of them are self-proclaimed monthly Facebook users.
That's a big chunk of Internet users on Facebook.
By now, you likely have a Facebook page for your business. In fact, some businesses don't even use a webpage, just their Facebook page. While this is tempting to do since it's easier to attract people in a space where they already are, remember you don't own the content on your Facebook page. It could disappear overnight.
Still, even with the dangers of non-ownership, Facebook is a sandbox most internet users are playing in. But is a Facebook Group right for your business? Let's take a look.
What Is a Facebook Group?
Facebook groups can be public, closed, or secret. An open, public group allows anyone who lands on it to read all of the content. With this type of page, there's less administration since you're not approving people.
If you choose to make a private or closed group, where people must be reviewed before receiving access to content, you have the option of asking them questions before approving membership. The group will be visible in search but to post and view content, people will need to be members.
A secret group will not show up in Facebook search and is by invitation only.
Is a Facebook Group a Good Fit for My Business?
There is no absolute right answer but here are a few questions that can help you decide whether you're ready for the commitment of a Facebook group. 
Do you have the time? A Facebook page requires regular posting and commenting but a Facebook group needs that plus an accelerant. It's nice to have interaction on your page. It's essential to have it in your group. Are you ready for the commitment to planting and cultivating interaction in your group?
Do you have people to tend to administrative tasks? Even if you make it public, you'll need at least one person to ensure everyone plays nice and adheres to your rules. (You'll also need someone to come up with those rules). If members don't follow the rules, you'll need to boot people out.
Do you have a business need? This is the hardest one to decide. A business need could be a need around your audience, not one you have specifically. Let's say you sell nursing equipment and accessories for new moms. Your target demographic may have a real need to connect with others who are going through the same challenges. Or maybe you have a craft store and a Facebook group could serve as a place for those to share their craft projects. A CPA may offer a group to allow people to ask tax questions. Businesses that offer niche products or services are well-suited for groups.
Are people interested in interacting with you? Do you have a large fan base or is your business brand something people get excited about? It doesn't have to be if you're filling another need. But if you want to elevate your page interaction and create a group, you need people to interact with you. If they already are, it can be a natural transition.
Important Things to Know About a Facebook Business Group
You can advertise your own services but most people are not on Facebook to be sold to. It's better to provide value and have them contact you as a hot lead than to use your business group as a microphone for how awesome you are.
Members can engage in group chats.
Facebook has community standards that include creating a place free from harm, allowing for diverse views, equitable application of its standards, and allows people to report questionable content.
This summer Facebook rolled out a beta feature that allows certain groups to charge a membership fee to join a group. For those who are running the pilot program, the fee is paid through Apple or Android and they get a portion of the membership fee. Will this be available to all business groups at some point? That's yet to be seen.
Is a Facebook group right for your business? Perhaps, but only if you're ready for the challenge of administering it. There's a lot that goes on behind the scenes building community and ensuring your members feel comfortable enough to interact with one another.