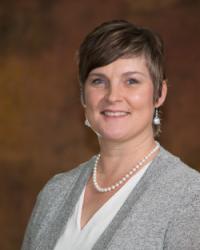 by Natalie Rougeux
2016 Chair of the Board
Serving as the 2016 Chair of the Board for the Greater New Braunfels Chamber has been one of the most enjoyable things that I have done in the service of community. For my last article as Chair of the Board, I want to tell you why.
Sadly, I was not born and raised in New Braunfels. Rather, I settled here with my husband and children in 1998 after returning from a tour of duty in Vilnius, Lithuania. Before that, while growing up in Houston, I spent only a few summers and spring breaks on our rivers. So, it took me a while to get here.
After moving here, however, I had to drive every day for five years to a little school up in Austin, where I received three degrees. After that, it took me six years to develop my career to the extent that I could – finally – not only live in New Braunfels, but work here and be a part of the community here. That endeavor has been possible because of the Chamber.
People have heard me say it many times, but I will say it again – I would not have opened my own firm if it had not been for the Chamber of Commerce's Leadership program and the doors that it opened for me in 2011. Thereafter, I immediately decided to give back to the Chamber in any way I could.
I thought I was giving back. Once again, however, I received. I met fascinating civic leaders, business owners, retirees, educators, and citizens. I made friends that I will have for years to come. I also had the pleasure of witnessing first-hand the personal and business connections that our Chamber members have made through their involvement with our Chamber, City, and County. I did not need reminding of what a unique and inspiring community we have, but I was inspired nonetheless.
Don't get me wrong. We worked hard at the Chamber this year, and we accomplished a lot. Many of those accomplishments were discussed during the December 7 "Inside the Chamber" radio program on KGNB. If you missed it, you can listen to the podcast at innewbraunfels.com. Take a listen and you will see that we worked hard to, and did, Raise the Bar.
Throughout this year, however, I was not only asked what the Chamber does or has accomplished for the greater good of local business or our community, but what it can do for you personally. And, so, I tell my story.
The Chamber has impacted me personally in positive ways, and your Chamber works very hard to personally connect you to the overall business community, to better your lives and that of your families, and to ensure that you have a seat at the table when major decisions are made in our community. Just get involved, and I am confident that, like me, you and your business will grow. Better yet, through your talents, our community will grow in the right direction.
So, thank you to the Chamber for giving me this opportunity. Thanks to all of our members who have been so supportive of me personally and the Chamber overall. Thank you, most of all, to our Chamber staff. If I did anything right this year, it was because of them.
Can't wait to see what next year brings.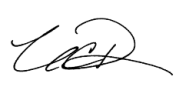 Natalie Rougeux
Greater New Braunfels Chamber of Commerce, Inc.
Chair of the Board