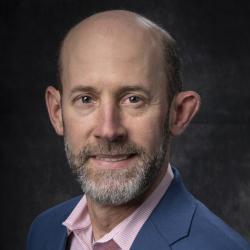 Darren Hill began his career with Schlitterbahn Waterpark in 1990 as a lifeguard at the New Braunfels waterpark. He held various positions within the company for eight years including seasonal leadership roles within the waterpark and oversite of the company's transportation department. In 1998 he was named Director of Resort Operations, and in 2005 became general manager of the waterpark and resort in New Braunfels.
In 2020 Hill began oversite of the Schlitterbahn property on Galveston Island in addition to the New Braunfels operation. He has led the flagship park through multiple projects including major lodging and waterpark expansions. He and his management team, with their more than 300 combined years of experience at Schlitterbahn, continuously contribute to Schlitterbahn Waterparks being voted America's Best.
Hill holds a BBA from Texas Lutheran College, and is active in many local organizations including Christ Presbyterian Church, the Wurstfest Association and the City of New Braunfels. He is married to his wife, Ann-Terese, and together they have two children.