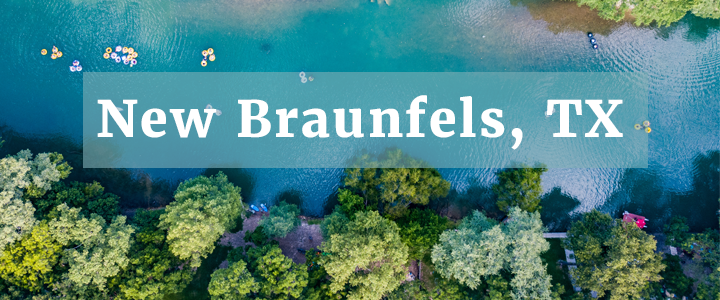 COVID impacts to the New Braunfels Visitor Industry are quite severe. 
Hotel Occupancy Tax receipts:
            -79.6%             April
            -43.6%             May
            -37.7%             June
            -47.0%`            July
The fiscal year began with a very encouraging increase of 14.9% over 2019 October- February. 
Recently, the New Braunfels City Council passed supplemental funding to the New Braunfels Chamber/Convention and Visitors Bureau of $292,450 from the CARES Act.  This will bolster the fall/winter promotions program for tourism and traveling safely. 
Also, the City of New Braunfels has been working with the New Braunfels Chamber/Convention and Visitors Bureau on an Economic Development Administration grant to support the bureau over 18 months.    Letters of support were provided by Senator Cornyn, Congressman Gonzales, Congressman Roy, Senator Campbell, Representative Kuempel, Representative Biederman, and the Alamo Area Council of Governments.  
Booking trends fall off dramatically after the Labor Day weekend, and future demand is down significantly as well.  Typically, bookings are dependent on group/convention business, performance venues, and special events.   Area attractions are a year-round anchor and continue to rebound slowly.  Staffing continues to be a significant issue for all attractions, restaurants, and lodging businesses.   
During these times, the bureau has shifted marketing messages as has the rest of the Visitor Industry. 
Marketing Messages:
            March              Peaceful Moments      Top Post 2.7 million Impressions, 17,846 shares
            Apr/May           Getting Ready              Top Post 1.5 million impressions
            June                 Opening                      New interactive open map
            June                 Discount/Reward Program City Wide
During Q3, the bureau saw a 393% increase in our social media ad engagement rate and increased followers to 343,116.
The Splash Safely Campaign updated the tubeinnewbraunfels.com to reflect mask rules along with a calendar showing limited capacity dates at City Parks and launched the day before the Governor's second pause for river activities.  This program included a self-limiting capacity plan put together by the area outfitters. 
Our fall/winter campaign is ready to launch at the time of this publication, and the industry is cautiously optimistic.