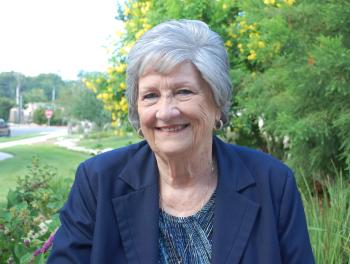 Comal County and the City of New Braunfels will formally dedicate the Jan Kennady Memorial Highway at 10:30 a.m. Friday, October 27.
FM 306 from Interstate 35 to River Chase Way will honor Kennady, the former New Braunfels mayor and Precinct 4 county commissioner who died in 2016. As Precinct 4 county commissioner, her advocacy was important to the expansion of FM 306 from two to four lanes and the construction of two railroad overpasses on the state highway.
The dedication ceremony will be at the north corner of FM 306 and Longhorn Industrial Drive, between Amegy Bank and Simpson Race Products. Parking for the event will be behind Amegy Bank in the H-E-B shopping center parking lot.
"Commissioner Kennady taught us about public service and what it means to contribute to your community," said County Judge Sherman Krause. "This is a way to honor her service to New Braunfels and Comal County."
Comal County and the City of New Braunfels advocated for renaming a portion of FM 306 in Kennady's memory shortly after her July 31, 2016, death. The Texas Department of Transportation approved the proposal in February, and Commissioners Court formally authorized it Feb. 23.
In addition to FM 306 expansion, Kennady was instrumental in securing state funds for restoring the Comal County Courthouse to its original 1898 appearance.
Kennady served on the New Braunfels City Council from 1993-99, with the final three years as mayor, and represented Precinct 4 on the Commissioners Court from 2003-14.