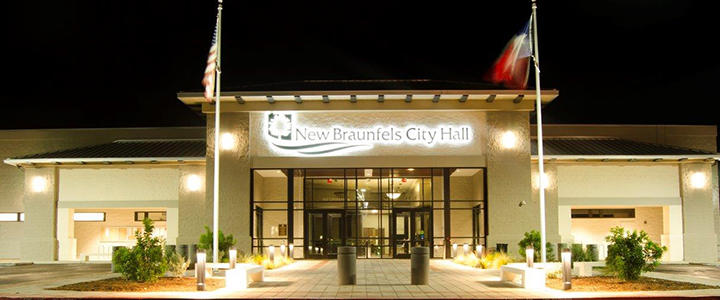 The New Braunfels City Council will meet Monday, July 9 at 6:00 p.m. for their Regular Meeting at 550 Landa Street. If not attending, the meeting can be viewed on Spectrum Enterprise channel 21 or AT&T U-Verse channel 99. The agenda includes three presentations, seven items on the Consent Agenda, and nine Individual Items For Consideration including the recognition of the 4B Board by the Texas Economic Development Council for Economic Excellence for the 12th consecutive year.
The meeting will begin with presentation of the TEDC 2017 Economic Excellence Award to the 4B Board for their efforts in creating wealth for our community. Additional presentations include Envision New Braunfels: the Community's Comprehensive Plan, and a presentation on proposed policies and procedures for obtaining and applying offsets and credits against roadway impact fees.
The Consent Agenda includes the approval of the appointment of individuals to the City of New Braunfels Civil Service Commission, the Landa Park Golf Course Advisory Board, the Construction Board of Appeals, the Watershed Advisory Committee and the River Advisory Committee, and a resolution designating the investment officers for the City of New Braunfels, among other items.
The Individual Items for Consideration include the appointment of individuals to the Community Development Advisory Committee and the Downtown Board, the solicitation criteria for professional services for preliminary engineering as a part of the Proposed 2019 Bond Program, and acceptance of the petition and approval of a resolution setting a schedule for public hearings regarding annexation of approximately 154 acres, among other items.