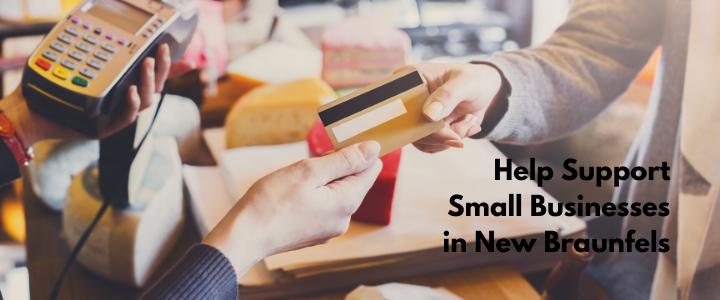 Small businesses need our help. By choosing to buy from our local businesses, you are choosing to help local and independent business owners within our community. The Chamber has always focused on supporting local businesses, and now more than ever is the time to get together to show our support. Let's keep New Braunfels strong!
The places we know and love are in desperate need of our help. They have been hit hard by this unforeseen economic spiral and are doing their best to stay open for business. This disparity has caused and will continue to cause many businesses to close up shop for good. Help our economy and local businesses by purchasing from local shops as much as you can. 
Use the link below to purchase gift cards from area restaurants, attractions and retailers.

Continue submitting photos and stories of what your business is doing to stay safe and stay open. Submit all photos to chelsea@innewbraunfels.com.