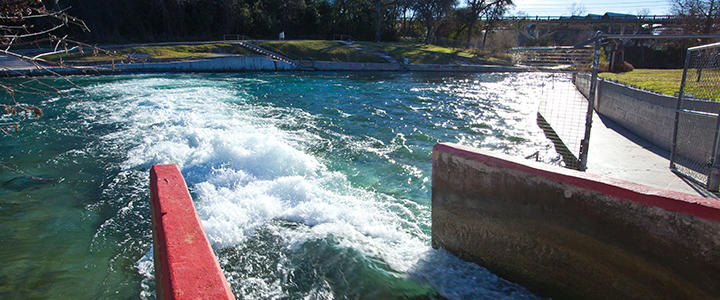 The City of New Braunfels recently evaluated their infrastructure on the Comal River and adjacent parks. The team would like to share this evaluation with the community and gather input on potential improvements. A public meeting will be held on Tuesday, July 10 from 5:00 to 7:00 p.m. at the New Braunfels Civic/Convention Center. The meeting will be an open house with no formal presentation, so attendees can come and go at their convenience and share their input on potential improvements.
The project began with studying the Comal River - from Hinman Island to San Antonio Street - (including the City Tube Chute and the Last Public Exit) to identify needed improvements. The purpose of this project is to conduct a detailed evaluation of existing conditions and infrastructure, collect public input on possible improvements, privatize repairs and improvements, and to develop an implementation plan.
Meeting materials will be available online by July 10. A survey will be available at the public meeting and on the project webpage to gather additional input. Click here for more information.