The New Braunfels Civic/Convention Center has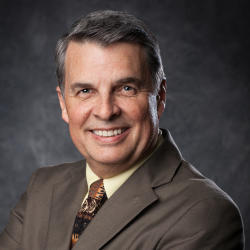 evolved successfully over the last 57 years to serve the needs of the community. Each time it has needed upgrades to remain sustainable, it has been met with opposition sometimes related, sometimes not. 
Placed on a city bond issue in 1968, the first-ever facility passed voters and opened in 1971 for business.  When I arrived in 1988, not much had changed over its first 17 years. It served the community well for the population base. Rental income of approximately $55,000 paid for the maintenance and operations, plus staff. 
In 2001 a proposed new development in the Gruene-area created interest for a new and larger facility there. That was met with opposition, and some members of city council at the time assisted in changing local room tax ordinances whereby no funds could be expended for such a venture. From 2002-2006 multiple studies and subsequent elections were held that finally allowed the city to utilize visitor-paid taxes (room occupancy taxes) on an expansion of the downtown facility. 
The current, expanded version used today uses room occupancy tax revenue, paid 100% by visitors, to pay for the debt of the expansion and remodeling completed in 2008. Due to increasing room tax revenues, much of the maintenance and operations costs are also covered. Rental income has increased to over $400,000 annually. In 2006 (pre-expansion) the revenue was around $100,000. Projections were a range of $190,000-$240,000. 
Bookings have risen from 95 in 2006 to 236 in 2017. Advanced bookings for out-of-town rentals for 2019-2021 total $941,285. Local events make up approximately 70% of the use with 30% from overnight visitors. Remember, these are the ones paying room occupancy tax, which funds the debt service for the expanded facility and a lot of the maintenance and operations. Without a nearby or adjacent hotel, that percentage will not increase.
City Hall has vacated their Castell Avenue location, and the New Braunfels Economic Development Corporation (NBEDC) has acquired the former Chase Bank drive-through. Garbage trucks remain on this site, as they have been "temporarily" for 30 years. Once the garbage trucks relocated to a new public works facility and the railroad relocates their rail yard, 10 acres across the street from the civic/convention center will be available to enhance and sustain the civic/convention center for generations.
More importantly for my fellow citizens is this: Just as those that came before us in 1968 who realized our city needed such a facility, and those with the foresight in the 2001-2006 timeframe to fight the long battle to get the civic center expanded to what we have today, now in 2018 we have another decision to make. This time, as in previous ones, the market is evolving. To remain sustainable not only as a civic/convention center, but for the sustainability of our historic downtown, nearby city-controlled property can be leveraged to help the city prosper. As with each time before, we will be successful.