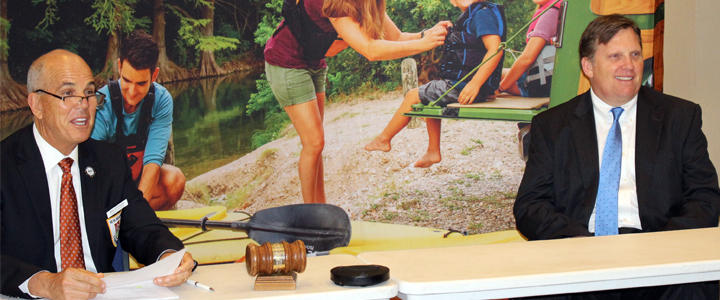 During the monthly Chamber Board of Directors meeting on Monday, May 18 Chair of the Board Wes Studdard awarded his second Chair of the Board Award. This award is designed to honor individuals who have made a significant contribution to the community in a specific field of civic endeavor.
The awardee is presented a letter from the Chair of the Board at a Board of Directors meeting, then presented a plaque at the Annual Chamber Banquet. The selection committee is made up of the Immediate Past Chair, Chair of the Board, and Chair-Elect.
The awardee of the second Chair of the Board award for 2020 is Mayor Barron Casteel. Mayor Casteel received the Chamber's Chair of the Board Award in the field of Effective Governance for his efforts during his last few months in office providing leadership during the pandemic that more than qualified him for this coveted award.