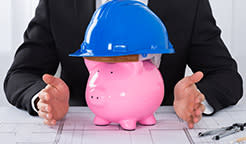 The City of New Braunfels formed a Bond Advisory Committee last fall.  In January and February, the 21 person group met seven times and on March 12 delivered to City Council their recommendations for a May 2019 city wide election.
Last week, the U.S. Census Bureau announced the fastest growing counties in the nation from July 2016 to July 2017.  Comal County, of which New Braunfels is the county seat, placed second on that list at a +5.1% growth rate.  This was the fastest growing county in Texas.  Last year, Comal County was #7 in percentage growth in the nation.  The City has maintained a "Top 10" growth rate in the nation each and every year since 2010.
A total of 155 projects were examined by the Bond Advisory Committee, including 51 street projects, 31 drainage projects, 40 parks projects, 13 airport projects, and 20 municipal improvement projects.  These totaled over $450 million in needs.  Recent citizen surveys of more than 1,200 participants ranked road improvements as the top priority, followed by drainage, traffic control, water re-use, fiber optics, and sidewalk improvements.
The Bond Advisory Committee recommended $146.4 million in projects divided into streets/mobility, drainage, parks & rec, and other municipal improvements. At the March 26 meeting, the New Braunfels City Council gave their approval for city staff to solicit bids for further studies of the proposed projects. The final list of projects will undergo PER/preliminary evaluation by staff and engineers to more closely estimate costs before going before voters in May 2019.