The New Braunfels City Council will meet Monday,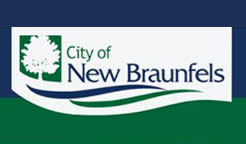 August 12 at 6:00 p.m. for their Regular Meeting at 550 Landa Street. If not attending, the meeting can be viewed on Spectrum Enterprise channel 21 or AT&T U-Verse channel 99. The agenda includes one presentation, one proclamation, eight items on the Consent Agenda, four of which are ordinances, and four Individual Items For Consideration, including prohibiting the use and display of bull hooks.
The meeting will begin with one proclamation, followed by a presentation on the Airport Master Plan.
The Consent Agenda includes a resolution of support for the Texas Department of Transportation's 2020 Unified Transportation Plan, a resolution authorizing the submission of projects for the 2019 Safe Routes to School Program, and an ordinance amending Section 126-146 (a) and adding Section 126-147 of the City of New Braunfels Code of Ordinances to revise the school speed zones on FM 1101, among other items.
The Individual Items for Consideration include approval of an ordinance to amend Chapter 6 of the City's Code of Ordinances prohibiting the use and display of bull hooks, and addressing the care of animals used in performing exhibitions, and legislative priority recommendations to submit to the Texas Municipal League for inclusion in their advocacy efforts, among other items.