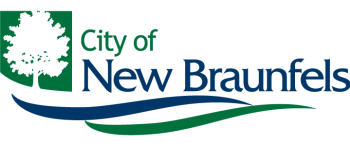 The New Braunfels City Council will hold their regular meeting Monday, October 26 at 6:00 p.m. in person at City Hall in the Council Chambers located at 550 Landa Street. The meeting will also be available via Zoom for participants to join. To participate via Zoom use the link below or call (833) 926-2300 with ID# 89332004990.
https://us02web.zoom.us/j/89332004990
The meeting will begin with a presentation, discussion and direction to staff regarding the implementation of a credit card convenience fee, followed by a presentation of the 2020 River Season Review. Consent Agenda and Individual Items for Consideration include, budget amendment in the FY 2021 Golf Fund to account for the updated delivery date of the new golf cart fleet, interlocal contract with the Edwards Aquifer Authority for program funding associated with the Edwards Aquifer Habitat Conservation Plan, appointment of Mayor Rusty Brockman to the Bexar Metro 9-1-1 Network's Board of Managers, among other items.