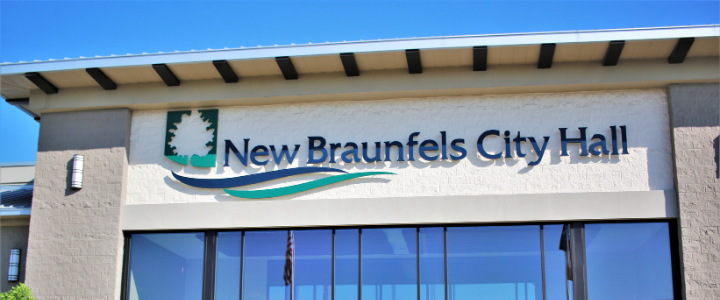 The New Braunfels City Council will hold their regular meeting Monday, April 12 at 6:00 p.m. at City Hall in the Council Chambers located at 550 Landa Street. The meeting will be available via Zoom for participants to join.
Please click the link below to join the webinar: https://us02web.zoom.us/j/83369443180 or call (833) 926-2300 Webinar ID: 833 6944 3180
The meeting will begin with proclamations for Autism Awareness Month and Outstanding Public Service Day followed by presentations recognizing two retirees and from the Comal County Water Improvement District.
The Consent Agenda and Individual Items for Consideration include, a Letter of Intent with New Braunfels Utilities for the installation of standalone solar powered generation projects, possible direction to staff regarding whether to continue to require the use of face coverings by the public while at city facilities, proposed rezoning to amend an existing Special Use Permit to allow for two-story townhomes on approximately 10 acres located on the west side of Independence Drive, among others.