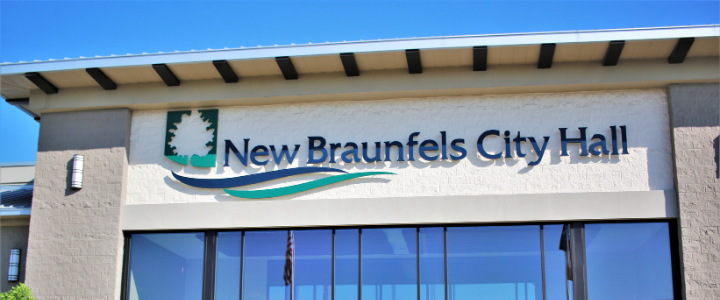 The New Braunfels City Council will hold their regular meeting Monday, April 26 at 6:00 p.m. at City Hall in the Council Chambers located at 550 Landa Street. The meeting will be available via Zoom for participants to join.
Please click the link below to join the webinar: https://us02web.zoom.us/j/89332004990 or call (833) 926-2300 Webinar ID: 893 3200 4990
The meeting will begin with proclamations for Sexual Assault Awareness Month, National Bike Month, and Child Abuse Prevention and Awareness Month followed by presentations of two awards by the Texas Recreation and Park Society.
The Consent Agenda and Individual Items for Consideration include, purchase of three Bauer Unicus Breathing Air Compressor Systems (BACS) for Fire Stations 2, 3, and 7, project expenditure to Frantic Holdings, LLC for a project that will promote/develop new or expanded businesses by delivering high speed broadband infrastructure, issuance of unlimited tax bonds by Comal County Water Improvement District Number 1a (Veramendi), among other items.
Click here to read the full agenda >