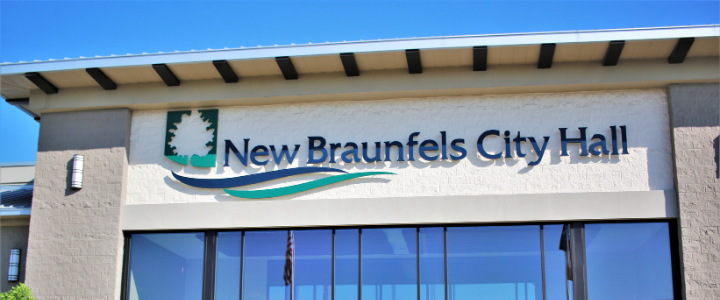 The New Braunfels City Council will hold their regular meeting Monday, June 28 at 6:00 p.m. at City Hall in the Council Chambers located at 550 Landa Street. The meeting will be available via Zoom for participants to join.
Use the link to join the webinar: https://us02web.zoom.us/j/89332004990 or call (833) 926-2300 Webinar ID: 893 3200 4990
The meeting will begin with a proclamation for The International Year of Caves and Karst.The Consent Agenda and Individual Items for Consideration include, amendment to an existing Memorandum of Understanding between the City and New Braunfels Utilities (NBU) for the for payment of funds for a temporary, part-time Watershed Educator position at the Headwaters at the Comal, approval of the City of New Braunfels FY 2021 Second Quarter Investment Report, alternative pedestrian access plan adjacent to existing Zipp Road for the Highland Ridge Subdivision, possible action of a sponsorship program for the new Westside Branch of the New Braunfels Public Library, among other items.