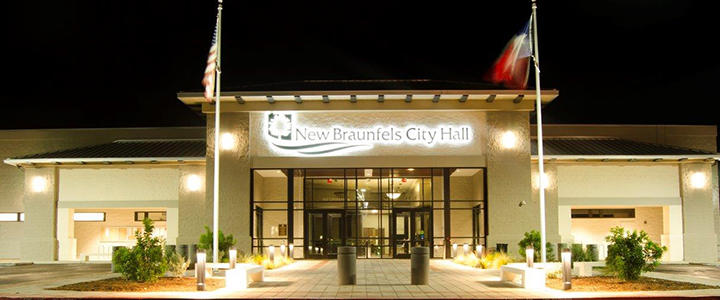 The New Braunfels City Council will meet Monday, June 11 at 6:00 p.m. for their Regular Meeting at 550 Landa Street. If not attending, the meeting can be viewed on Spectrum Enterprise channel 21 or AT&T U-Verse channel 99. The agenda includes three presentations, 14 items on the Consent Agenda, four of which are ordinances, and one Individual Item For Consideration including the potential approval of rezoning a single-family residence to allow for short-term rental.
The meeting will begin with a presentation on urban wildlife management, design and cost for preliminary design for the Proposed 2019 Bond Projects, and beginning design for Citywide Streets for the Proposed 2019 Bond Projects.
The Consent Agenda includes the approval of the appointment of individuals to the Downtown Board, Reinvestment Zone No.1 (TIRZ) Board, Building Standards Commission, and Arts Commission, the appointment of Mayor Pro Tem Wayne Peters as member and Councilmember Justin Meadows as alternate member to the AAMPO Transportation Policy Board, a resolution setting  a public hearing to amend the water and wastewater impact fees, a contract for engineering services associated with preventative maintenance design for the Fischer Park No.1 Dam Spillway, and the final reading of an ordinance to prohibit through truck traffic to Old FM 306 between East Common Street and Hunter Road, among other items.
The Individual Item for Consideration is the final reading of an ordinance regarding the proposed rezoning to apply a Type 2 Special Use Permit to allow the short-term rental of a single-family residence in the Central Business District.