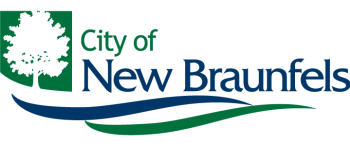 The New Braunfels City Council will hold their regular meeting Monday, October 12 at 6:00 p.m. in person at City Hall in the Council Chambers located at 550 Landa Street. The meeting will also be available via Zoom for participants to join. To participate via Zoom use the link below. 
The meeting will begin with several proclamations including, Living Legends, Chamber Week, Chiropractic Health Month and Domestic Violence Awareness Month. The meeting will continue with a presentation update from the City Mayor on the City's response to COVID-19, presentation update on the Dry Comal Creek and Comal River Watershed Protection Plan, and a presentation discussion regarding the use of the City of New Braunfels allocation of CARES act funds.
Consent Agenda and Individual Items for Consideration include, appointment of the Interim Police Chief of the New Braunfels Police Department, upward adjustment of water, sewer and electric rates and charges for Fiscal Year 2022 and Fiscal Year 2023, among other items.