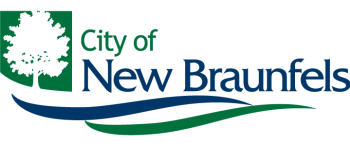 The New Braunfels City Council will hold their regular meeting Monday, September 14 at 6:00 p.m. in person at City Hall in the Council Chambers located at 550 Landa Street. The meeting will also be available via Zoom for participants to join. To participate via zoom use the link below.

The meeting will begin with several presentations including an update from the City Manager on the City's Response to COVID-19, a presentation from NBU on the Construction of the North Kuehler Interceptor Project, a presentation on transportation projects and the New Braunfels transit study, as well as a presentation on recommended improvements to the rules for truck stops in New Braunfels Code of Ordinances.
Consent Agenda and Individual Items for Consideration include, accepting of a donation to the City of New Braunfels Public Library, approval of the City of New Braunfels fiscal year 2020 Third Quarter Investment Report, construction of a stormwater treatment basin at the Headwaters at the Comal, among other items.
Click here to read the full agenda >