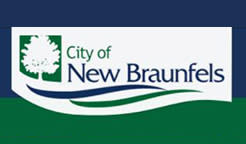 The New Braunfels City Council will hold their regular meeting on Monday, April 13th virtually on Zoom. To participate, use the link below https://zoom.us/j/845166649 or call 888-475-4499 with ID# 845166649.
The meeting will begin with a presentation on the City's Response to COVID-19.The Consent Agenda and Individual Items for consideration include restricting parking on Comal Avenue near Lindheimer Plaza, rezoning of approximately 16 acres to Wurstfest Special District (WSD), postponement of the Special Election on proposed amendments to the City Charter from May 2, 2020, to November 3, 2020; and declaring an emergency, among other items.
Citizens may email their comments to CitizenComments@nbtexas.org or call 221-4299 and leave a voicemail or submit the form at www.nbtexas.org/comment. Comments will be distributed to the City Council.