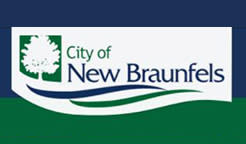 The New Braunfels City Council will meet Monday, October 28 at 6:00 p.m. for their Regular Meeting at 550 Landa Street. If not attending, the meeting can be viewed on Spectrum Enterprise channel 21 or AT&T U-Verse channel 99. The agenda includes three presentations, one proclamation, 14 items on the Consent Agenda, three of which are ordinances, and eight Individual Items for Consideration, including installation of Scott Breathing Air Compressor System (SBAC) at Central Fire Station No. 1.
The meeting will begin with a proclamation, followed by three presentations including Wurstfest, Texas Amateur Athletic Federation awards to the Parks and Recreation Department and the proposed FY 2019-2020 Street Maintenance Plan.
The Consent Agenda includes a resolution recommended by the New Braunfels Economic Development Corporation to approve a project expenditure for a project to promote or develop new or expanded business enterprises that create or retain primary jobs, purchase of replacement network equipment at the
Civic/Convention Center, and the purchase of hazardous material detection equipment for the New Braunfels Fire Department's Hazmat team utilizing Homeland Security Grant Program funding, among other items.
The Individual Items for Consideration include an ordinance amending the Code of Ordinances Chapter 86 providing a discount on certain Parks and Recreation fees for active military personnel and veterans, and a request for a conditional sign permit to allow a proposed monument sign to exceed the adopted height and sign area standards, among other items.
Click here to read the full agenda >