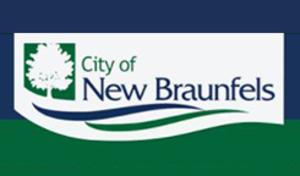 The New Braunfels City Council will hold their regular meeting on Monday, May 11 at the City Hall Council Chambers, located at 550 Landa Street.
The meeting will begin with a presentation Update from the City Manager on the City's Response to COVID-19, Update on the 175th Anniversary and the COVID-19 Business Response Survey Results.
The Consent Agenda and Individual Items for consideration include project expenditure up to $410,000 for a building improvement for the Central Texas Technology Center, temporarily reduce sidewalk café annual use fees in the Downtown area to a flat rate, reverse angle parking on Playground Drive in Landa Park, among other items.
In-person citizens' communications has been temporarily suspended. Citizens may email their comments to citizencomments@nbtexas.org or call 221-4299 and leave a voicemail. Comments will be distributed to the City Council.
Click here to read the full agenda >