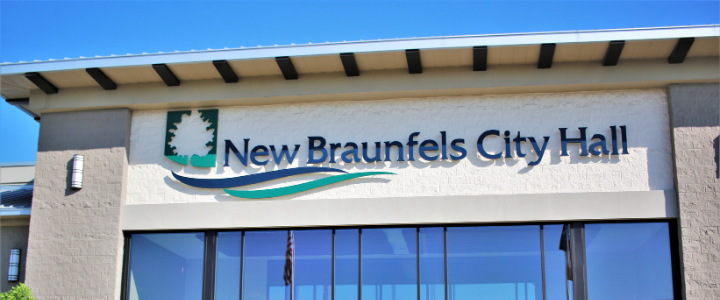 The New Braunfels City Council will hold their regular meeting Monday, February 22 at 6:00 p.m. at City Hall in the Council Chambers located at 550 Landa Street. The meeting will be available via Zoom for participants to join.
To join the meeting click the link to join the webinar: https://us02web.zoom.us/j/89332004990 or call (833) 926-2300 Webinar ID: 893 3200 4990.
The meeting will begin with a proclamation for George Washington Day followed by five presentations including an update from New Braunfels Utilities, among others.
The Consent Agenda and Individual Items for Consideration include, purchase of a video archiving network, contract for professional services associated with the implementation of the Dry Comal Creek and Comal River Watershed Protection Plan, contract for modular office building for roof repairs at the New Braunfels Public Library and roof replacement at Fire Station 1, Letter of Intent with New Braunfels Utilities for the installation of standalone solar powered generation projects, designate the property on 210 South Castell Avenue as a historic landmark to be known as the Producer's Co-Op, among other items.