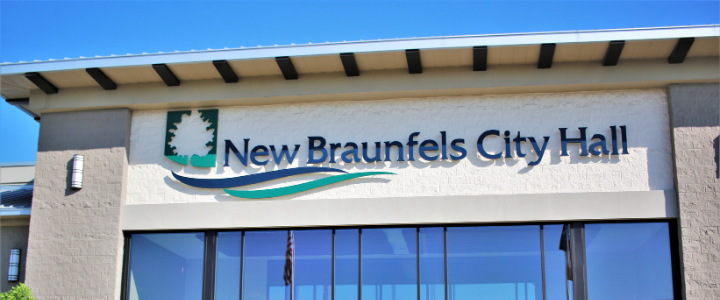 The New Braunfels City Council will hold their regular meeting Monday, June 14 at 6:00 p.m. at City Hall in the Council Chambers located at 550 Landa Street. The meeting will be available via Zoom for participants to join.
Use the link to join the webinar: https://us02web.zoom.us/j/83369443180 or call: (833) 926-2300 Webinar ID: 833 6944 3180
The meeting will begin with proclamations for Pride Month, Juneteenth and Parental Alienation Awareness Day followed by a presentation of Gateway Sign maintenance check from the New Braunfels Community Foundation as part of the 175th Anniversary to the City of New Braunfels and a presentation and discussion of Mayfair Development Agreement and associated agreements.
The Consent Agenda and Individual Items for Consideration include, agreement between Texas Parks and Wildlife Department and the New Braunfels Fire Department for prescribed fire training, approving a project expenditure of up to $140,000 to the Spark Small Business Center to assist with the operation of an economic development program, and possible direction to staff regarding the U.S. Department of Housing and Urban Development Community Development Block Grant Annual Action Plan and its associated funding recommendations for Program Year 2021, among other items.
Click here to read the full agenda >