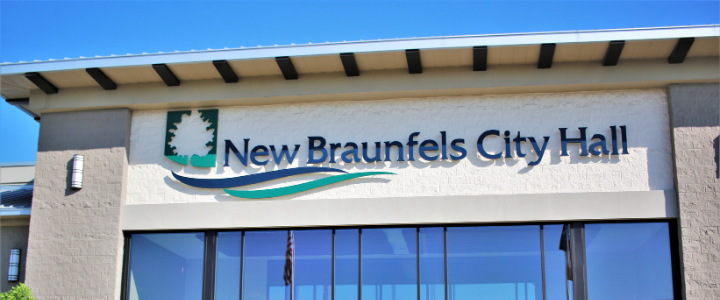 The New Braunfels City Council will hold their regular meeting Monday, March 22 at 6:00 p.m. at City Hall in the Council Chambers located at 550 Landa Street. The meeting will be available via Zoom for participants to join.
To participate via Zoom, use the following link: Telephone Only: https://us02web.zoom.us/j/89332004990 or call (833) 926-2300 Webinar ID: 893 3200 4990
The meeting will begin with a proclamation for "Theatre in Our Schools Month" followed by presentations on the 2020 Achievement of Excellence in Libraries Award to the New Braunfels Public Library and the Retiree Recognition for Jose Munoz.
The Consent Agenda and Individual Items for Consideration include, contract with Imperium Public Affairs to coordinate legislative support services during the 2021 legislature, purchase of 3 restroom-concession buildings for Zipp Family Sports Park, rezoning to allow for two-story townhomes located on the west side of Independence Drive, among other items.