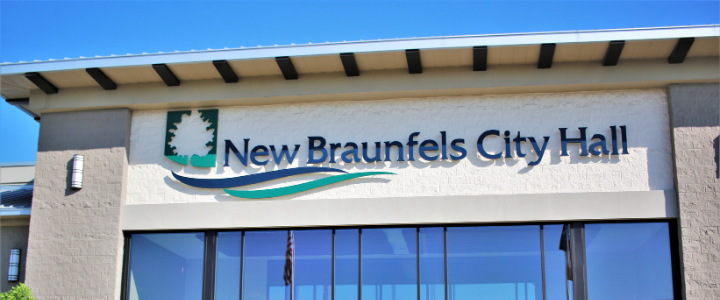 The New Braunfels City Council will hold their regular meeting Monday, September 27 at 6:00 p.m. at City Hall in the Council Chambers located at 550 Landa Street.
The meeting will begin with proclamations for Serve Spot and Big Serve, Living Legends of New Braunfels, First Responder and Health Care Worker Recognition followed by presentations for Medal of Valor to Firefighter Tate Parker, and presentation and update on Development Services Fund and Process Improvements.
The Consent Agenda and Individual Items for Consideration include, approval of a resolution for the determination of right-of-way of E. Common Street, replace the lighting infrastructure for the Landa Park Sand Volleyball Courts, Public Hearing on the proposed tax rate for the City of New Braunfels for tax year 2021,  request to allow a proposed business, addressed at 111 S. Union Avenue, to provide alcohol sales (wine and beer, off-premises consumption) within 300 feet of a children's daycare, among other items.