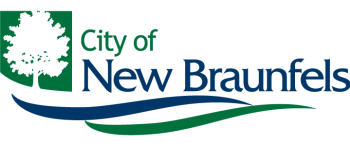 The New Braunfels City Council will hold their regular meeting Monday, November 9 at 6:00 p.m. in person at City Hall in the Council Chambers located at 550 Landa Street. The meeting will also be available via Zoom for participants to join. To participate via Zoom use the link: https://us02web.zoom.us/j/83369443180 or call (833) 926-2300 with ID# 83369443180.
The meeting will begin with several presentations including, the American Academy of Park and Recreation Administrators and the National Recreation and Park Society Gold Medal Finalist plaque, possible direction to staff for the permanent installation of reverse angle parking on Playground Drive in Landa Park, possible direction to staff around the establishment of tax increment and reinvestment zone in downtown New Braunfels, among other items.
The Consent Agenda and Individual Items for Consideration include installation of speed humps on Rivercrest Drive between Loop 337 and Gruene Road, construction of certain infrastructure improvements at the New Braunfels Regional Airport among other items.
Click here to read the full agenda >