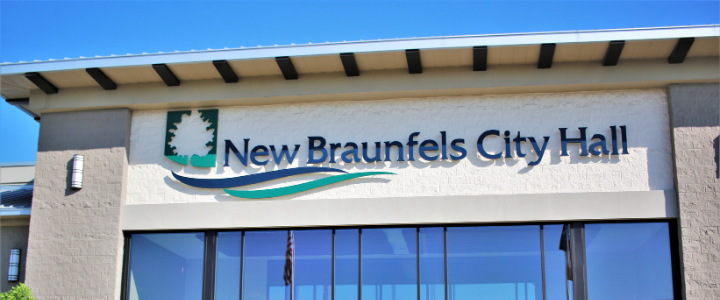 The New Braunfels City Council held their regular meeting Monday, October 11 at 6:00 p.m. at City Hall in the Council Chambers located at 550 Landa Street.
The meeting began with proclamations for Gruene Music Wine Fest Campaign Month and National Arts and Humanities Awareness Month. Presentations include National Gold Medal Finalist Plaque from the Amer can Academy of Park and Recreation Administrators (AAPRA) and National Recreation and Park Association (NRPA), New Braunfels Transit Study, 2020 Census Data and Maps for the City of New Braunfels, and the 2021 River Season Presentation.
The Consent Agenda and Individual Items for Consideration included, renaming the airport to New Braunfels National Airport, establishing the number of positions in each classification in the New Braunfels Fire Department and Police Department, staffing analysis of the City's Police Department services, nomination(s) to the Comal County Appraisal District Board of Directors, among other items.