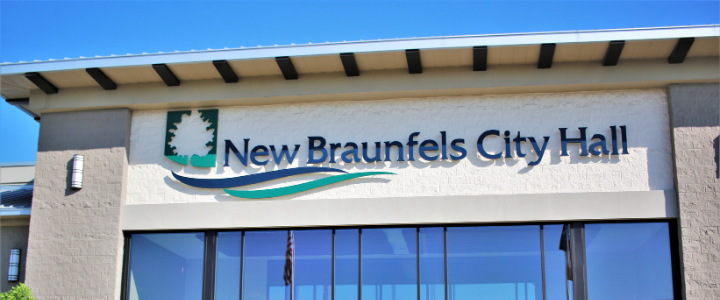 The New Braunfels City Council held their regular meeting Monday, August 23 at 6:00 p.m. at City Hall in the Council Chambers located at 550 Landa Street.
The meeting will begin with a presentation regarding the New Braunfels Public Library Long Term Master Plan. 
The Consent Agenda and Individual Items for Consideration included, amendments to the agreement between the City of New Braunfels, Texas and the Humane Society of the New Braunfels Area, Inc, grant funding to continue implementation of the Dry Comal Creek and Comal River Watershed Protection Plan, continuation of golf concessionaire services with River Hofbrau through a new lease agreement for the Landa Park Golf Course, proposed amendments to the City of New Braunfels Drainage and Erosion Control Manual, among other items.