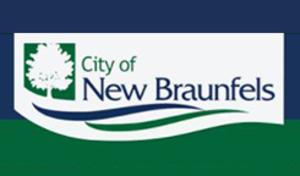 The New Braunfels City Council will hold their regular meeting on Monday, April 27 virtually on Zoom. To participate, use this link https://zoom.us/j/95241819272 or call 888-475-4499 with ID#95241819272.
The meeting will begin with a presentation on the City's Response to COVID-19 and the possible allocation of $243,102 in U.S. Department of Housing and Urban Development's Community Development Block Grant Coronavirus (CDBG-CV) funds from the CARES Act to be utilized by the City to prevent, prepare for, and respond to the coronavirus (COVID-19) .
The Consent Agenda and Individual Items for consideration include restricting parking on Comal Avenue near Lindheimer Plaza, allowance of recorded outdoor music through two overhead speakers, restoration of the façade walls around the downtown restroom facility to include vegetation removal, pressure washing, mortar repair and painting, among other items.
Citizens may email their comments to CitizenComments@nbtexas.org or call 221-4299 and leave a voicemail or submit the form at www.nbtexas.org/comment. Comments will be distributed to the City Council.
Click here to read the full agenda >