The New Braunfels City Council will meet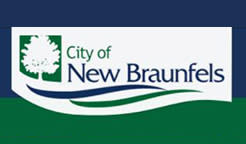 Monday, August 26 at 6:00 p.m. for their Regular Meeting at 550 Landa Street. If not attending, the meeting can be viewed on Spectrum Enterprise channel 21 or AT&T U-Verse channel 99. The agenda includes three presentations, two proclamations, 10 items on the Consent Agenda, four of which are ordinances, and 10 Individual Items for Consideration, including installation of speed humps or other traffic calming measures within the Cotton Crossing subdivision.
The meeting will begin with two proclamations, followed by three presentations including proposed amendments to the Zoning Ordinance regarding parking or storage of oversized vehicles within residential zoning districts.
The Consent Agenda includes approval of the Airport Master Plan Update, a temporary road closure for the Comal County Fair Parade, and a resolution in support of the Comal County Historical Commission to obtain National Register of Historic Places designation for the New Braunfels Main Plaza, among other items.
The Individual Items for Consideration include an ordinance to raise the speed limit on Walnut Avenue between Landa Street and Business IH-35 to 35 mph, and a professional services contract with Pape-Dawson Engineers to complete the Preliminary Engineering Report for the FM 1863 Extension between State Highway 46 and the Veramendi Development., among other items.