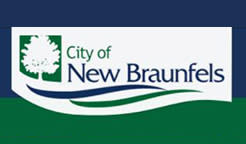 The New Braunfels City Council will meet Monday, November 25 at 6:00 p.m. for their Regular Meeting at 550 Landa Street. If not attending, the meeting can be viewed on Spectrum Enterprise channel 21 or AT&T U-Verse channel 99. The agenda includes 10 items on the Consent Agenda, five of which are ordinances, and 15 Individual Items for Consideration, including appointment of several individuals to various committees.
The Consent Agenda includes a a project expenditure in the amount of $26,360 for the demolition of two City owned buildings, and an ordinance amending the Code of Ordinances to charge at parking lots on Elizabeth Avenue only on weekends and holidays, and to include paid parking at $20 per space at Mill Street northeast of the railroad tracks, among other items.
The Individual Items for Consideration include approval of a temporary road closure for the Hometown Holiday Christmas Parade to be held on December 7 in Downtown New Braunfels, a public hearing regarding the U.S. Department of Housing and Urban Development Community Development Block Grant Consolidated Annual Performance and Evaluation Report for Program Year 2018, and a public hearing and consideration of an amendment to the Veramendi Master Framework Plan, among other items.