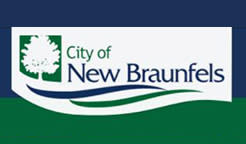 The New Braunfels City Council will meet Monday, November 11 at 6:00 p.m. for their Regular Meeting at 550 Landa Street. If not attending, the meeting can be viewed on Spectrum Enterprise channel 21 or AT&T U-Verse channel 99. The agenda includes four presentations, one proclamation, 22 items on the Consent Agenda, eight of which are ordinances, and 14 Individual Items for Consideration, including creation of the City Council Finance and Audit Committee and appointment of members.
The meeting will begin with one proclamation, followed by four presentations, including the City of New Braunfels Roadway Impact Fee Study.
The Consent Agenda includes a contract for roadway, curb, and sidewalk work and authorization for the City Manager to approve necessary project expenditures on West San Antonio Street, a professional services agreement for conceptual and preliminary design for the Comal River Improvements Project, and the submission of an application to the Texas Parks & Wildlife Department, Local Park Grant Program for the provision of funding for the New Braunfels Sports Complex, among other items.
The Individual Items for Consideration Discussion and possible direction regarding traffic control and calming measures on Hanz Drive between Gruene Road and Common Street, and a resolution to cast 456 votes toward the election of a member of the Comal Appraisal District Board of Directors, and a resolution of the City Council of the City of New Braunfels consenting to the creation of the Lake McQueeney Water Control and Improvement District No. 1, among other items.