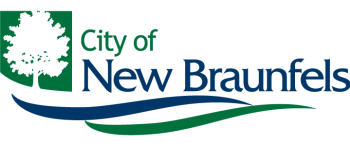 The New Braunfels City Council will hold their regular meeting virtually on Monday, August,10 at 6:00 p.m. via Zoom. To participate use the link below https://us02web.zoom.us/j/85998252998 or call 888-475-4499 with ID# 859 9825 2998
The meeting will begin with a presentation update from the City Manager on the City's Response to COVID-19 as well as a presentation on the November 3 Election timeline. Consent Agenda and Individual Items for Consideration include $85,000 in financial incentives to United Training Career, LLC. for the creation and retention of up to 40 full-time jobs, continuation of the provision of School Resource Officers by the New Braunfels Police Department to the NBISD through the 2022-23 school year, payment of funds to NBU for a temporary, part-time Watershed Educator position at the Headwaters at the Comal, among other items.
Citizens may email their comments to CitizenComments@nbtexas.org or call 830-221-4299 and leave a voicemail or submit the form at www.nbtexas.org/comment. Comments will be distributed to the City Council.