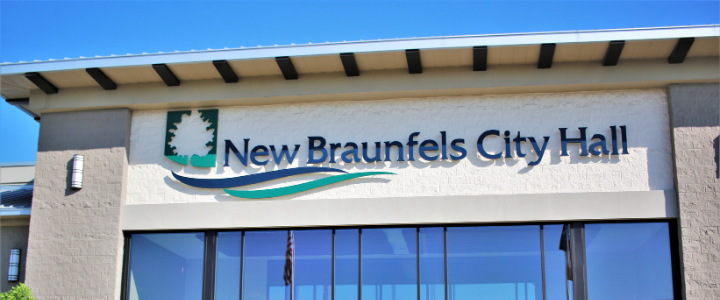 The New Braunfels City Council will hold their regular meeting Monday, March 8 at 6:00 p.m. at City Hall in the Council Chambers located at 550 Landa Street. The meeting will be available via Zoom for participants to join.
To participate via Zoom, use the following link:https://us02web.zoom.us/j/83369443180 or call (833) 926-2300 Webinar ID: 833 6944 3180.
The meeting will begin with several presentations including, whether to require face coverings and place occupancy limit on certain city facilities by City Manager Robert Camareno, among other presentations.
The Consent Agenda and Individual Items for Consideration include, purchase of forensic data collection equipment, contract with Ultimate Roof Systems for roof repairs at the New Braunfels Public Library and roof replacement at Fire Station 1, Approval of the City of New Braunfels FY 2021 First Quarter Investment Report, ratification of a waiver of certain permit fees and solid waste management fees related to the 2021 winter storm, among other items.
Click here to read the full agenda >