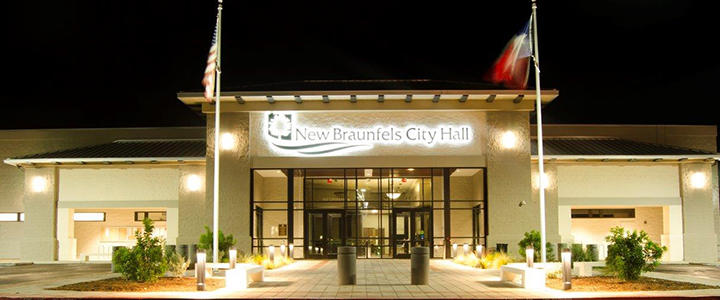 The New Braunfels City Council will meet Tuesday, June 10 at 6:00 p.m. for their Regular Meeting at 550 Landa Street. If not attending, the meeting can be viewed on Spectrum Enterprise channel 21 or AT&T U-Verse channel 99. The agenda includes two proclamations, six items on the Consent Agenda, four of which are ordinances, and eight Individual Items For Consideration, including the renovation of Market Plaza Park.
The meeting will begin with two proclamations for Safety Month and Garbage Man Week, followed by two presentations, including the New Braunfels Transit Study.
The Consent Agenda includes establishing the City's intention to reimburse itself for the prior lawful expenditure of funds relating to constructing various improvements from the proceeds of the tax-exempt obligations, issuance of an invitation for competitive sealed proposals for the Common Street Project since Council finds this delivery method will provide the best value to the City, and several ordinances regarding proposed rezoning, among other items.
The Individual Items for Consideration include an ordinance amending Appendix D-Fee Schedule in the City's Code of Ordinances to change residential fees from valuation-based calculations to per square foot calculations and flat fees, a resolution to amend portions of Alves Lane and FM 1101 on the City of New Braunfels Regional Transportation Plan, and the creation of a Workforce Housing Taskforce, among other items.