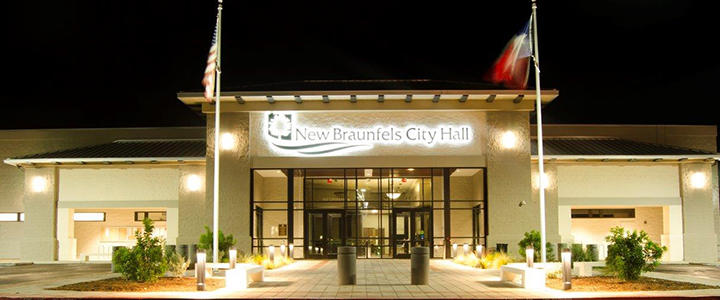 The New Braunfels City Council will meet Monday, April 8 at 6:00 p.m. for their Regular Meeting at 550 Landa Street. If not attending, the meeting can be viewed on Spectrum Enterprise channel 21 or AT&T U-Verse channel 99. The agenda includes three proclamations, four presentations, five items on the Consent Agenda, four of which are ordinances, and four Individual Items For Consideration, including support of a Senate Bill to increase the legal tobacco age.
The meeting will begin with three proclamations followed by four presentations, including recognizing Scout Fischer Marlow for his act of service in retrieving a damaged American flag from the Main Plaza, an update on the 2019 Bond Program, and more.
The Consent Agenda includes a $48,695 expenditure for the purchase of additional exercise equipment for Das Rec, and ordinances to rezone or amend the Code of Ordinances, among other items.
The Individual Items for Consideration include an ordinance regarding Youth Programs Standards of Care for the Parks and Recreation Department, and a resolution in support of proposed legislation that increases the legal age from 18 to 21 to purchase, accept, possess, or consume cigarettes, e-cigarettes, or tobacco products, among other items.