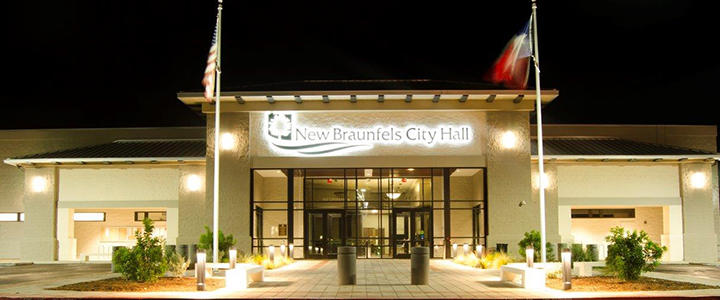 The New Braunfels City Council will meet Monday, April 22 at 6:00 p.m. for their Regular Meeting at 550 Landa Street. If not attending, the meeting can be viewed on Spectrum Enterprise channel 21 or AT&T U-Verse channel 99. The agenda includes four proclamations, one presentation, five items on the Consent Agenda, one of which is an ordinance, and five Individual Items For Consideration, including the rezoning of multiple properties to allow for short-term rentals.
The meeting will begin with four proclamations, followed by a presentation from Park Development Manager Ylda Capriccioso on activities for Bike Month celebrated during the month of May.
The Consent Agenda includes the Mayoral appointment of three individuals to the Reinvestment Zone No. 1 (TIRZ) Board of Directors and the New Braunfels Development Authority, a contract with D&M Owens for the construction of parking lot improvements materials testing and authority for the City Manager to approve expenditures for the Bridge Street Parking Lot Project, and an ordinance regarding Youth Programs Standards of Care for the Parks and Recreation Department, among other items.
The Individual Items for Consideration include support of proposed state legislation that creates an exception in the law that will allow the City of New Braunfels City Council to approve the creation of a cemetery within the corporate limits of the City, and amendment to the "Cotton Cottages" Planned Development District (CCPD) Concept Plan, among other items.