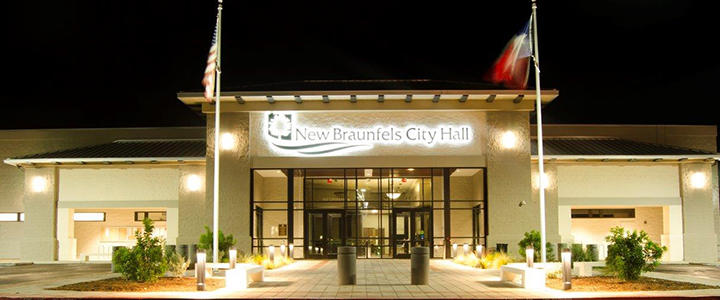 The New Braunfels City Council will meet Monday, January 28 at 6:00 p.m. for their Regular Meeting at 550 Landa Street. If not attending, the meeting can be viewed on Spectrum Enterprise channel 21 or AT&T U-Verse channel 99. The agenda includes two proclamations, two presentations, eight items on the Consent Agenda, six of which are ordinances, and seven Individual Items For Consideration, including Phase II of Creekside Town Center, L.P.
The meeting will begin with proclamations for Love My Library Month and We're All In Day, followed by two presentations.
The Consent Agenda includes appointment of an individual to the Watershed Advisory Committee, an annual contract for the purchase of customized green waste collection bags, and ordinances regarding rezoning, prohibiting through truck traffic, and restricting parking, among other items.
The Individual Items for Consideration include direction for the City Manager to identify property, negotiate and enter into a Letter of Intent for land to be used for a future Southeast Library Branch, and possible action regarding the 2019 Bond Election projects, among other items.
Click here to read the full agenda >