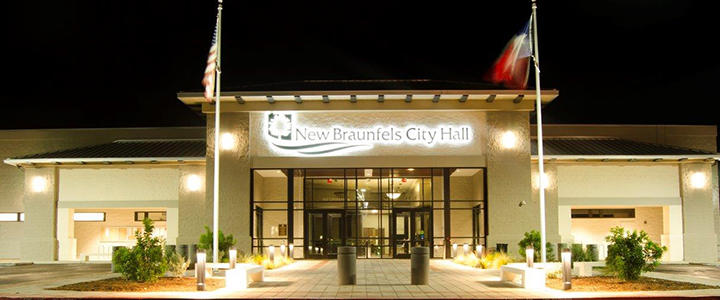 The New Braunfels City Council will meet Monday, March 11 at 6:00 p.m. for their Regular Meeting at 550 Landa Street. If not attending, the meeting can be viewed on Spectrum Enterprise channel 21 or AT&T U-Verse channel 99. The agenda includes one proclamation, two presentations, 11 items on the Consent Agenda, two of which are ordinances, and nine Individual Items For Consideration, including the extension of rehabilitation tax relief for a second five-year period to two Historical Landmarks.
The meeting will begin with one proclamation, followed by two presentations including the 175th Medallion, and the U.S. Census Bureau's 2020 Decennial Census Complete Count Committee.
The Consent Agenda includes adopting an order cancelling the May 4, 2019 Regular Election for City Council District One and declaring the candidate for City Council District One Elected, the form of notice for the bond election in the City on May 4, 2019 and making conforming changes to comply with state law, a resolution in support of storage and recovery of potable water in the brackish portion of the Edwards Aquifer, and an ordinance to allow a car wash in the "C-1" Local Business District, among other items.
The Individual Items for Consideration include amending an ordinance to prohibit shared mobility services using motor-assisted scooter and electric bicycles, and approval of walkway improvements around the City Tube Chute, among other items.