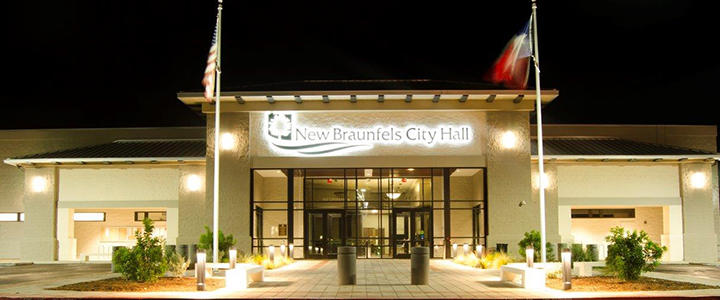 The New Braunfels City Council will meet Monday, August 27 at 6:00 p.m. for their Regular Meeting at 550 Landa Street. If not attending, the meeting can be viewed on Spectrum Enterprise channel 21 or AT&T U-Verse channel 99. The agenda includes three proclamations, one presentation, five items on the Consent Agenda, two of which are ordinances, and twelve Individual Items For Consideration, including an ordinance to prohibit the intentional feeding of wildlife within City Limits.
The meeting will begin with a proclamation for National Payroll Month, Library Card Sign-Up Month, and National Preparedness Month followed by a presentation of the Prince Solms Historical Marker by the New Braunfels Partnership Committee.
The Consent Agenda includes the approval of the purchase of traffic signal radar detection equipment, and a modification to the number of authorized positions in the Parks and Recreation Department to support the operation of a year round swim team at the Das Rec Community Recreation Center, among other items.
The Individual Items for Consideration include the ordinance prohibiting the intentional feeding of wildlife within City Limits, an ordinance designating Historical Landmarks at 941 Lee Street to be known as the Schulz-Johnson House and 546 South Academy Avenue to be known as the Bartels-Kelly House, and approval to authorize the City Manager to enter into an agreement to amend the Waste Management of Texas, Inc. Disposal Agreement for a term of five years, among other items.