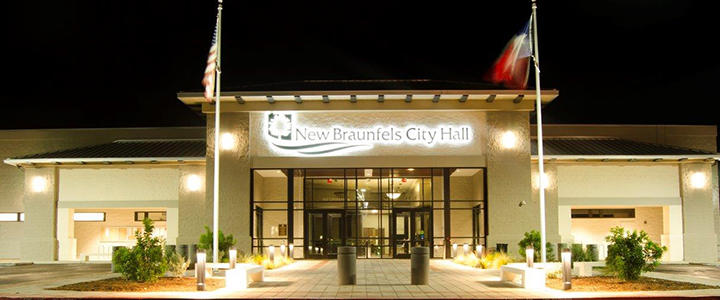 The New Braunfels City Council will meet Monday, March 25 at 6:00 p.m. for their Regular Meeting at 550 Landa Street. If not attending, the meeting can be viewed on Spectrum Enterprise channel 21 or AT&T U-Verse channel 99. The agenda includes three proclamations, two presentations, 10 items on the Consent Agenda, seven of which are ordinances, and 10 Individual Items For Consideration, including the design of two gateway monument signs along IH-35 to commemorate New Braunfels' 175th Anniversary.
The meeting will begin with three proclamations including Autism Awareness Month, 100th Anniversary of the New Braunfels Chamber of Commerce, and Crime Victims' Rights Week, followed by two presentations.
The Consent Agenda includes a resolution accepting the gift of a book vending kiosk for library services from the New Braunfels Public Library Foundation, a contract for the purchase of computers, monitors, security cameras network components, general computing accessories and more up to $150,000, and multiple ordinances to prohibit parking in various locations, among other items.
The Individual Items for Consideration include approval by the Texas Department of Transportation of the proposed design of two gateway monument signs to be installed within the right-of-way along IH-35 to commemorate New Braunfels' 175th Anniversary, an ordinance to install an all-way stop at the intersection of Hunter Road and Rapids Road, and approval to prohibit shared mobility services using motor-assisted scooter and electric bicycles, among other items.