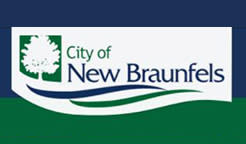 The New Braunfels City Council will meet Monday, April 9 at 6:00 p.m. for their Regular Meeting at 550 Landa Street. If not attending, the meeting can be viewed on Spectrum Enterprise channel 21 or AT&T U-Verse channel 99. The agenda includes one presentation, nine items on the Consent Agenda, two of which are ordinances, and nine Individual Items For Consideration including changing the New Braunfels Industrial Development Corporation's name.
The Consent Agenda includes a recommendation from the New Braunfels Industrial Development Corporation of up to $260,000 for additional sidewalk improvements on San Antonio Street as part of the current Downtown Sidewalk Improvements Project, the first quarter investment report, a contract for repairs and upgrades at the Police Department, and $10 parking at certain city-owned parking lots on Elizabeth Street, among other items.
The Individual Items for Consideration include an amendment to the Code of Ordinances regarding Parkland, the final roadway improvement selections for the 2013 Bond Citywide Streets Program, installation of speed humps on Fair Lane and Lakeview Boulevard, revising Parking by Permit Area D and creating a new Parking by Permit Area M, and a resolution recommended by the New Braunfels Industrial Development Corporation for proposed changes to its bylaws to include renaming the corporation to the New Braunfels Economic Development Corporation, among other items.