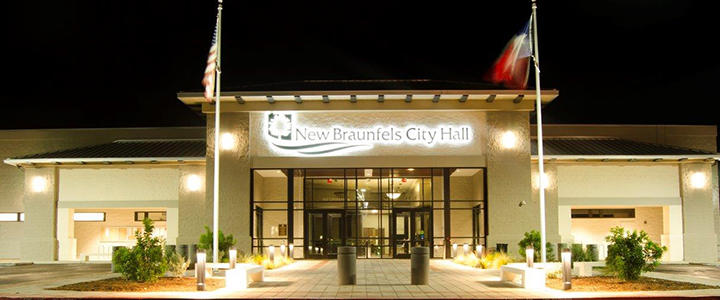 The New Braunfels City Council will meet Monday, June 25 at 6:00 p.m. for their Regular Meeting at 550 Landa Street. If not attending, the meeting can be viewed on Spectrum Enterprise channel 21 or AT&T U-Verse channel 99. The agenda includes one presentation, four items on the Consent Agenda, and eight Individual Items For Consideration including the potential approval of a Fee Assistance Program policy for Das Rec, New Braunfels Recreation Center.
The meeting will begin with a presentation on Police Department Online Reporting by Chief of Police Tom Wibert.
The Consent Agenda includes the approval of a resolution amending authorized City representatives to perform activities associated with the City's investment accounts in TexPool, a change order for E-Z Bel Construction on the Landa Street Project as part of the 2013 Bond Citywide Streets Program, a contract for healthcare administrative services for the City's self-funded medical, prescription, and vision employee benefit plans, a contract for the City's fully-insured dental employee benefit plan, and the acceptance of the semiannual report from the Water and Wastewater Impact Fee Advisory Committee for the period of July 1, 2017 to December 31, 2017.
The Individual Items for Consideration include preliminary project analysis to the Proposed 2019 Bond Projects and approval of design and cost estimating, public hearing of the draft Community Development Block Grant (CDBG) Annual Action Plan and funding recommendations for Program Year 2018, a Fee Assistance Program policy for Das Rec, New Braunfels Recreation Center, and the sale price and sale for lots at the Comal Cemetery, among other items.