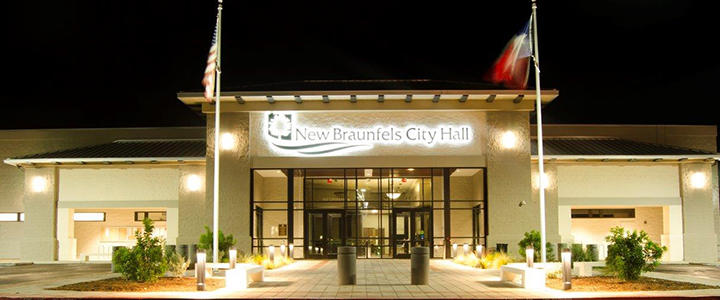 The New Braunfels City Council will meet Monday, May 13 at 6:00 p.m. for their Regular Meeting at 550 Landa Street. If not attending, the meeting can be viewed on Spectrum Enterprise channel 21 or AT&T U-Verse channel 99. The agenda includes three proclamations, seven items on the Consent Agenda, two of which are ordinances, and 14 Individual Items For Consideration, including the results of the Regular election held May 4, 2019.
The meeting will begin with three proclamations, including Small Business Week, Drug Court Month, and Flood Awareness Week.
The Consent Agenda includes Arts Commission and Heritage Commission recommendations for allocating grant awards from hotel occupancy tax to various organizations of the City, a construction contract with D&M Owens for construction of additional parking at Das Rec, and amending an ordinance regarding Landa Park miniature golf and paddle boat fees, among other items.
The Individual Items for Consideration include an ordinance declaring the canvass and result of the Regular election held on May 4, 2019, a resolution authorizing the Texas Housing Foundation to exercise its powers within the territorial boundaries of the City of New Braunfels to develop a workforce housing project, the appointment of five individuals to the Downtown Board and review ordinances related to traveling exotic animals within the city limits, among other items.