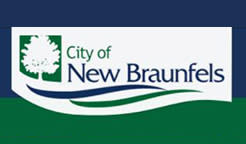 The New Braunfels City Council will meet Monday, September 23 at 6:00 p.m. for their Regular Meeting at 550 Landa Street. If not attending, the meeting can be viewed on Spectrum Enterprise channel 21 or AT&T U-Verse channel 99. The agenda includes three presentations, three proclamations, 11 items on the Consent Agenda, four of which are ordinances, and nine Individual Items for Consideration, including the appointment of 15 individuals to the Workforce Housing Advisory Committee.
The meeting will begin with three proclamations, including Living Legends, Gruene Music and Wine Fest Weekend, and World Habitat Day, followed by three presentations.
The Consent Agenda includes a contract with D & S Concrete Contractors LLC for repairs to be made to the Fischer Park Dam No. 1 Spillway, termination of Restrictive Covenants in the Seidel Subdivision and a recommendation of the New Braunfels Economic Development Corporation to renew the professional services agreement between the City and the NBEDC for administrative, financial, and legal services, among other items.
The Individual Items for Consideration include a resolution recommended by the NBEDC to approve a project expenditure for direct incentives for a project found to promote or develop new or expanded business enterprises that create or retain primary jobs, a resolution of City Council consenting to the creation of the Lake Dunlap Water Control and Improvement District, and an ordinance amending Chapter 90, Peddlers and Solicitors, to prohibit the placement of commercial handbills or flyers on private property that has a posted sign prohibiting solicitation, among other items.