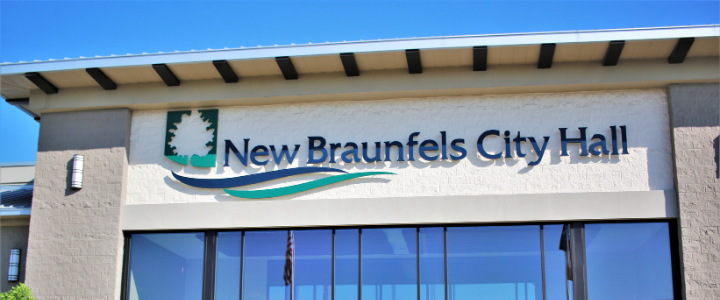 The New Braunfels City Council will hold their regular meeting Monday, May 10 at 6:00 p.m. at City Hall in the Council Chambers located at 550 Landa Street. The meeting will be available via Zoom for participants to join.
Please click the link below to join the webinar: https://us02web.zoom.us/j/83369443180 or call (833) 926-2300 Webinar ID: 833 6944 3180
The meeting will begin with proclamations for Teacher Appreciation Week, Economic Development Week, and Small Business Week. Presentations include update to the Capital Improvements Plan, maintenance of sidewalks, finalization of the Veterans Memorial image selections.
The Consent Agenda and Individual Items for Consideration include, production of two virtual watershed educational games, ordinance declaring the canvass and result of the General and Special Election, confirmation of the City Manager's appointment of the Police Chief of the New Braunfels Police Department, allocating grant awards from hotel occupancy tax to various heritage organizations, among others.
Click here to read the full agenda >