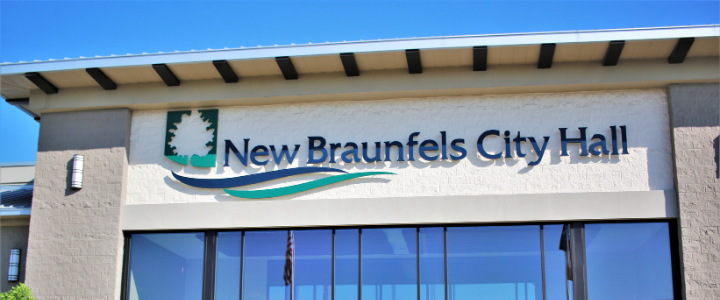 The New Braunfels City Council will hold their regular meeting Monday, May 24 at 6:00 p.m. at City Hall in the Council Chambers located at 550 Landa Street. The meeting will be available via Zoom for participants to join.
Use the link to join the webinar: https://us02web.zoom.us/j/89332004990 or call (833) 926-2300 Webinar ID: 893 3200 4990
The meeting will begin with Annual Election Actions including the administration of the oath of office to District 3 Councilmember Harry Bowers-incumbent and District 4 Councilmember-elect Lawrence Spradley, recognition of the public service rendered by Matthew Hoyt as District Councilmember, Discuss and consider the election of a Mayor Pro Tem, followed by proclamations for Building Safety Month and Community Action Month.
The Consent Agenda and Individual Items for Consideration include, approving The Solms Landing Public Improvement District Reimbursement Agreement incorporating the recently adopted charter amendments into a singular form, Youth Programs Standards of Care for the Parks and Recreation Department, consideration to allow a proposed business, addressed at 494 North Seguin Avenue, to provide alcohol sales (wine and beer, on premises consumption) within 300 feet of a church, among other items.