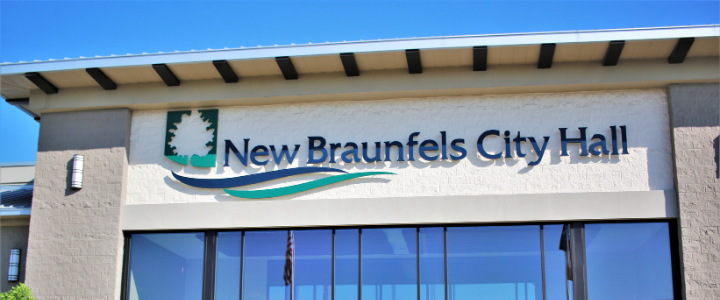 The New Braunfels City Council will hold their regular meeting Monday, July 26 at 6:00 p.m. at City Hall in the Council Chambers located at 550 Landa Street. The meeting will be available via Zoom for participants to join.
Please click the link below to join the webinar:https://us02web.zoom.us/j/89332004990 or call (833) 926-2300 Webinar ID: 893 3200 4990
The meeting will begin with presentations for Jose Castillo Retiree Recognition and proposed amendments to the City of New Braunfels Drainage and Erosion Control Manual and the Code of Ordinances.
The Consent Agenda and Individual Items for Consideration include, purchase of power systems through GTS, Inc. to support the networking and computing equipment in Fire Station 2, Fire Station 3 and Police Headquarters, professional services agreement with Freese & Nichols, Inc. to update the City of New Braunfels Capital Improvement Plan, restrict parking around the landscaped islands on the outside edges of Main Plaza, Resolution Adopting a Tax Increment Financing Policy, among other items.