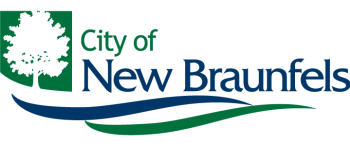 The New Braunfels City Council will hold their regular meeting Monday, September 28 at 6:00 p.m. in person at City Hall in the Council Chambers located at 550 Landa Street. The meeting will also be available via Zoom for participants to join. To participate via zoom use the link below.

The meeting will begin with two proclamations, Hispanic Heritage Month and Hunger Action Month followed by presentations including an update from the City Manager on the City's Response to COVID-19, direction to staff regarding an upcoming bond refunding opportunity and capital equipment financing strategy, discussion of Workforce Housing Advisory Committee progress, goals and strategies, and the discussion on the Mayor's Diversity and Inclusion Committee.
Consent Agenda and Individual Items for Consideration include, the disbursal of a Small Business Resource Grant payment in the amount of $10,000 to Water 2 Wine, Construction of a Stormwater Treatment Basin at the NBU Well Yard at the Headwaters at the Comal facility, among other items.
Click here to read the full agenda >
Click here to read the proclamation of Hispanic Heritage Month >
Click here to read the proclamation of Hunger Action Month >